On January 1, 2021, California's Assembly Bill 685 took effect. The purpose of AB 685 is to slow the spread of COVID-19 in California, where over 3.4 million cases have been reported. This bill impacts the majority of businesses currently operating in California and contains requirements for social distancing, mask-wearing, and COVID-19 case notifications.
AB 685 has 4 core COVID-19 exposure notification requirements for all employers:
Written notice to all employees (even contractors) who were on-duty during the infectious period, which starts two days before symptoms appear and continues for at least 10 days.
Written notice to workers' unions.
Written notice to employees of COVID-19 benefits information that they are entitled to under applicable federal, state, and local laws.
Written description of your disinfection protocols and safety plans to be implemented in the impacted areas.
If you have an outbreak – defined as 3 or more cases in 14 days – there are even more reporting requirements:
Within 48 hours, notify local health authorities of a COVID-19 workplace outbreak.
Maintain written records of all employee communications regarding any incidents for at least two years.
What happens if a company doesn't comply with AB 685?
Non-compliance can be expensive. Cal/OSHA can issue an Order Prohibiting Use (OPU) for the closure of an entire workplace that exposes employees and subcontractors to an imminent hazard related to COVID-19.
Cal/OSHA can also issue citations for serious, COVID-19 related violations – which can run up to $25,000.
How can my business comply with AB 685?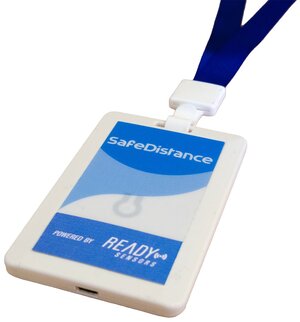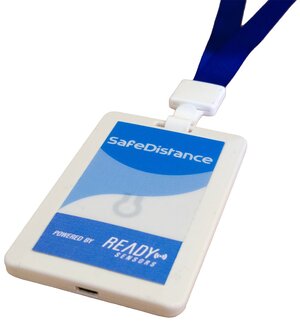 The first step is to make sure your social distancing and mask policies align with California law. After that, think about how you will contact trace and notify employees of potential exposure. Do you have a way to know exactly who was exposed – or will you need to quarantine the entire department? If you don't currently have a way to quickly and effectively contact trace, consider our Safe Distance tool. Safe Distance badges are worn by employees and log any close encounters they have. Should an infection be reported, you can contact trace through the app with ease and notify only those employees who were exposed. 
California's new laws can be daunting, but there are ways to make it easier to protect your employees. Ready Wireless is here to help with Safe Distance and our other IoT solutions such as air quality and HVAC system monitors.