Cedar Rapids, IA (August 2022)
How does an Iowa company earn a spot on the 2022 Inc. 5000 list? By displaying a 1,961% revenue growth over a three-year period. Ready IoT, an affiliate business of Ready Wireless, is an experienced Internet of Things (IoT) integrator. Its innovative yet affordable solutions demonstrate the powerful business results that connected sensors can yield.

To earn a spot on this year's Inc. 5000, U.S. companies must be privately held, generated at least $100,000 in revenue in 2018 and then increased to at least $2 million in 2021. Ready IoT landed in the top 6% at number 282.
"Our growth is attributed to tailoring IoT solutions to solve specific problems," said Ben Muhlenbruch, VP of Marketing and Business Development. "IoT is more than smart products. Ready's strength is our ability to identify a customer's challenges and creatively deliver an IoT solution."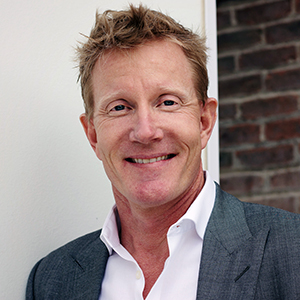 Ready IoT's affiliate company Ready Wireless was founded in 2008 by CEO Dennis Henderson and CRO Fred Haumesser. What started as a focus on cellular solutions has dovetailed with the wireless networks of IoT.
"In 2017, we committed to a pivot from voice-centric to data-centric technology, specifically in the IoT space. We are pleased to see the results of this shift recognized on the Inc. 5000," explained Henderson. "IoT will continue to be a major game changer in all industries. It's incredibly rewarding for our team to be at the forefront of IoT innovation."
Ready IoT's expertise includes:
Custom solutions for retail, manufacturing, and distribution
Fleet management, including distracted driver prevention and performance
diagnostics
Tracking for high-value assets such as vehicles, equipment and shipping containers
Smart building solutions for environmental and occupancy monitoring
Ready has also been advocating for hotel panic buttons. These discrete safety devices allow lone workers to send a distress signal. The hospitality sector is facing a growing push from legislation and unions to adopt this measure. Ready IoT's position is to embrace panic buttons as a digital form of personal protection equipment.
Ready IoT is the top ranked Iowa company on 2022 Inc. 5000 and the only one in the IT Services industry. It stands alongside 26 peer businesses such as ProCircular, LenderClose, and Clickstop. This is its first year in the rankings while Ready Wireless was on the list seven times in row from 2012-2018.
---
Ready Wireless was founded in 2008, starting with prepaid wireless mobile and wholesale
wireless technologies. Its affiliate Ready IoT has a family of solutions for fleet management,
asset tracking and sensor monitoring.

Media contact:
Ben Muhlenbruch, VP of Marketing & Business Development
319.325.4487
ben@readywireless.com